Contact
contact@hayat-collections.fr
Romain Hayat : +33 (0) 6 78 42 18 74
Henri Hayat : +33 (0) 6 84 83 11 48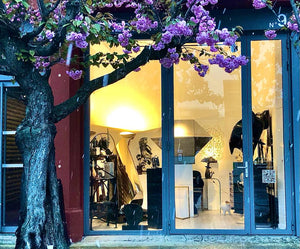 About us
Collection's is a family owned gallery founded in 1989, specialized in 19th and 20th century sculpture, especially bronzes. We have been established for more than 30 years at the French Flea Market in Saint-Ouen, and also participate at national and international reference fairs.
From classical figurative sculpture, Art Nouveau, Decorative Arts, 19th and 20th century animal sculpture, modern or contemporary sculpture, we offer our clients a wide selection of authentic sculptures by the emblematic artists of these periods.
Our passion, taste and integrity guide us in our choices. This is what we want to convey through our selection.
Romain and Henri Hayat.